AAK BD Foods, Hastings, UK
We produce a variety of premium food accompaniments at our modern and technologically advanced production site in Hastings, on the South East coast of the UK.
'Chefs, not machines' is the ethos behind everything created here. It is an approach that has seen our Hastings team establish value-adding, co-development partnerships with major national and regional pub groups, restaurant chains and airline operators across foodservice.
Our Hastings team is all about customer co-development. Flexible and hugely responsive, they deliver hand-crafted, artisan, on trend and innovative solutions to our customers' menu development challenges.
The Hastings product range includes everything from savoury sauces and dressings, to steak sauces and gravies, curry sauces, soups, sweet sauces and fruit compotes. Tailor-made products for individual customers, speciality products for our Lion brand and Cuisine Naturelle single serve portions are made here too.
Hastings' state-of-the-art Customer Innovation kitchen is packed with the very latest and best equipment, including a Josper charcoal oven, Wood Stone pizza oven, authentic charcoal Tandoor oven and sous-vide capabilities.
Professional, highly qualified chefs drive new product and menu development. They look forward to sharing their insight and experience with you.
Savory Sauces & Condiments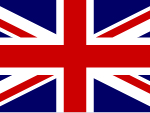 Dressings & Mayonnaises
Sweet Sauces, Coulis & Compotes
Soups & Bases
Gravies, Steak & Curry Sauces
Speciality Oils & Vinegars
Single Serve Portions
Lion Sauces
Cuisine Naturelle - Single Serve Portions
Private label
Bottle Glass 150ml
Bottle Plastic 150-180ml
Bottle Plastic 450g With Nozzle
Bottle Plastic 500ml Top Up
Bottle Plastic 1ltr
Container Plastic 500ml
Container Plastic 1.25kg
Container Plastic 2.5kg
Jar Glass 200ml Square
Pouch 50-90g
Pouch 250g
Pouch Re-Sealable 500g-900g-1kg-1.25kg
SSP 10ml Easy-Open Stick Sachet
SSP 15ml Voyager
SSP 20-50g Dip Pot Round
Tub 210g
Tub 1kg
Tub 2.5-5kg & 10kg
BRCS Food Safety
Savory Sauces & Condiments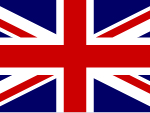 Dressings & Mayonnaises
Sweet Sauces, Coulis & Compotes
Soups & Bases
Gravies, Steak & Curry Sauces
Speciality Oils & Vinegars
Single Serve Portions
Lion Sauces
Cuisine Naturelle - Single Serve Portions
Private label
Bottle Glass 150ml
Bottle Plastic 150-180ml
Bottle Plastic 450g With Nozzle
Bottle Plastic 500ml Top Up
Bottle Plastic 1ltr
Container Plastic 500ml
Container Plastic 1.25kg
Container Plastic 2.5kg
Jar Glass 200ml Square
Pouch 50-90g
Pouch 250g
Pouch Re-Sealable 500g-900g-1kg-1.25kg
SSP 10ml Easy-Open Stick Sachet
SSP 15ml Voyager
SSP 20-50g Dip Pot Round
Tub 210g
Tub 1kg
Tub 2.5-5kg & 10kg
BRCS Food Safety